xoxo! Longest post ever!
Monday, August 22, 2005 12:06 PM [edited]

I am back from dinner with baby!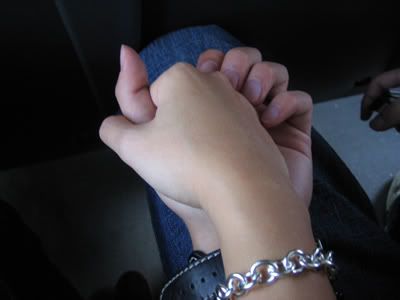 Our initial plan was to have dinner @ IndoChine. But with my throat... I can't really take viet food... So we went to the good ol' Petes Place. :)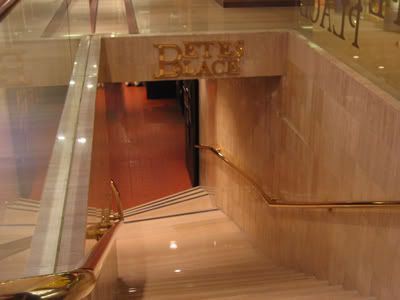 We had this really nice mushroom soup! And I love their butter with bread. Nicesh!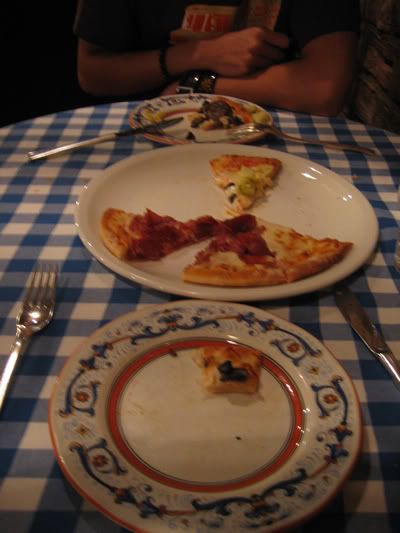 Sorry for the really scattered pizza photo. -_- We was half way munching when I realise we haven't taken any photos of it!




Tiramisu for dessert! Really nice! And fulling... *burp*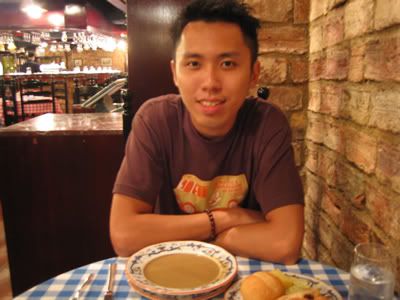 Baby & Me! I look sick... sigh!


After the perfect dinner...

We went to have red wine... I can't live without it!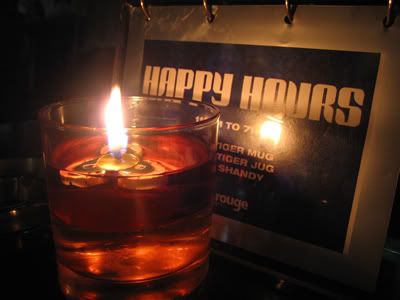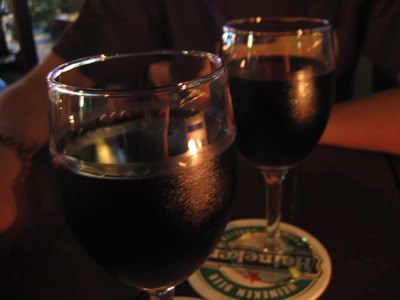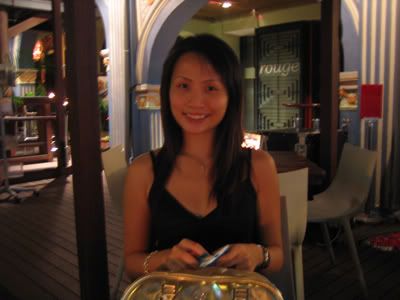 I am so happy today! Thankssssssssssssssssssssss BABY!

Oh ya... hope my bad throat didn't give much problem to those who attended the party... I hate falling sick on my birthday! :(


[/edited]
......................................

It took me ages to resize some of the photos that I'm posting up... Will post the higher res ones in the album later! :)

Here are the happy moments yesterday...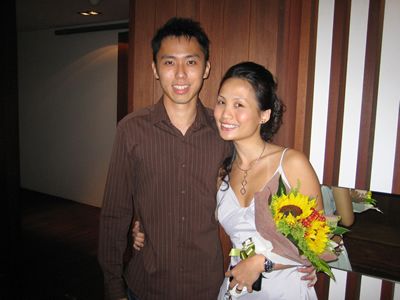 Baby and me! (And the flowers from him... :D)




My relatives. (L-R) Grand-auntie, Eldest Auntie, Me(behind), Grandma, Grand-auntie, Auntie. (alamak.. I can only name them as aunties and uncles... because I don't know their names... -_-)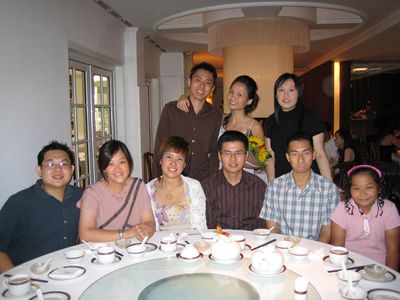 The cousins! (L-R) Daniel, Carmen, Kali, Edward, Sam, Vanessa, Baby, Me & Sista!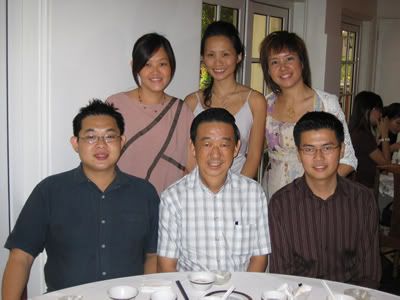 Eldest Uncle with Family.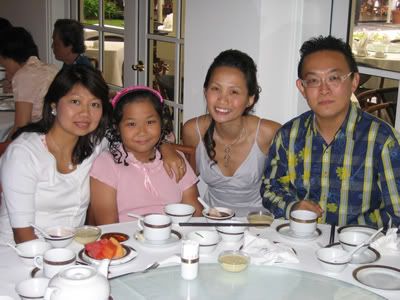 2nd Uncle with Family.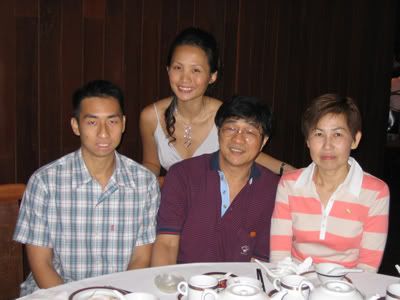 4th Auntie with Family.




My secondary friends! (L-R) Mingzhu, Emily, Chungsiak, Me, Peili, Kaijing, Xiujuan.




The late queen, Jeevarani. Haa...




Secondary friend too! Sasikala. :)




Blogger buds! The couples. ;) Victor & Elanie. Dennis & Anne.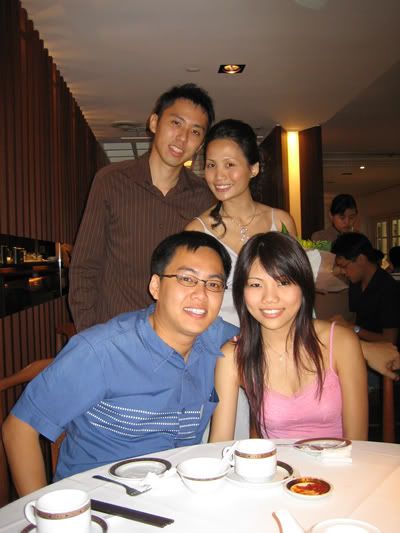 Blogger buds! The couples, again! ;) Linus & April. Dennis & Anne.




Blogger buds! The couples, and yet again! Hee! Wendy & Decazz. Dennis & Anne.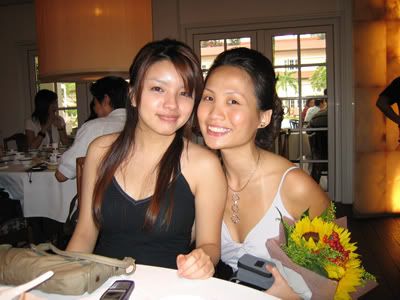 My sweetheart blogger, Evonne aka Ling!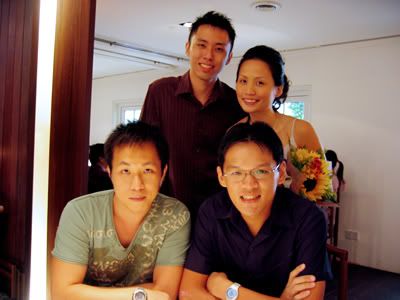 The rare bloggers! :D Weiming & Guo Bin!




The bloggers girls! (L-R) April, Ling, Me & Wenz!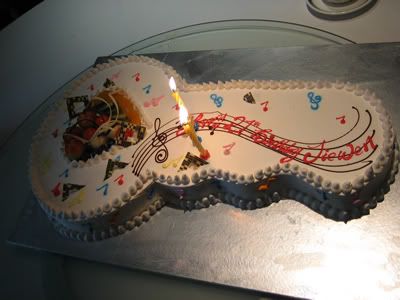 The lovely cake from my Sister!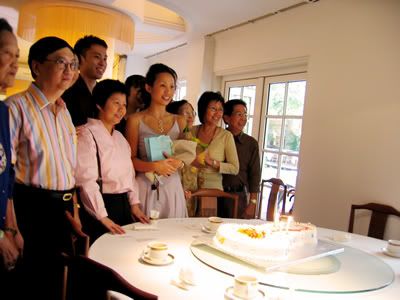 Nice shot from Weiming's camera.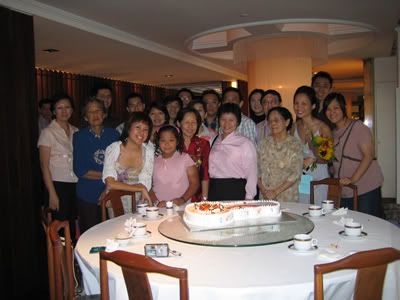 Whole family?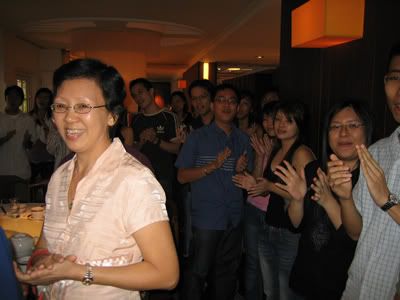 Lovely crowd singing birthday song for me! :D




Trying hard to blow out the candles and refrain from running light. -_-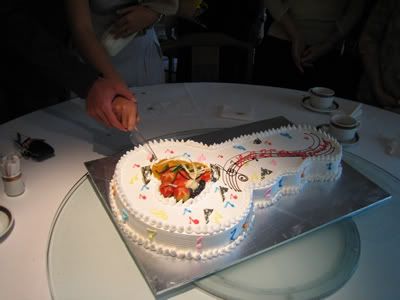 aiyo like wedding cake...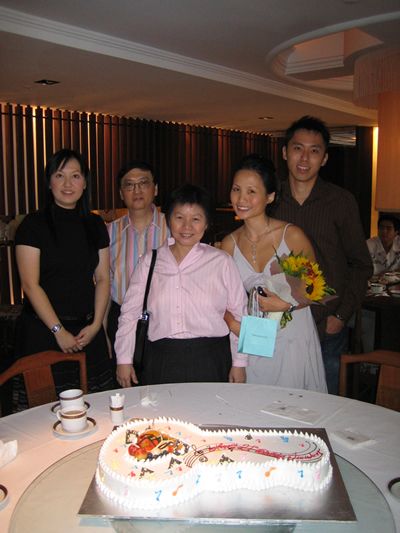 Me and my family... I love them most! Including baby!




One and only best buddy from kindergarden till now... and till old age! Huijun & Bf!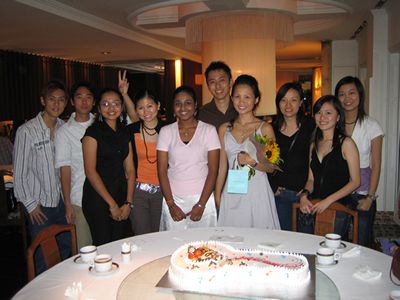 Secondary cuties!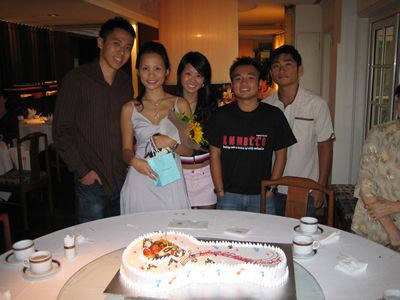 Music partners. ProjectDiy. (L-R) Baby, Me, Kewei, Dayvid & Alfred.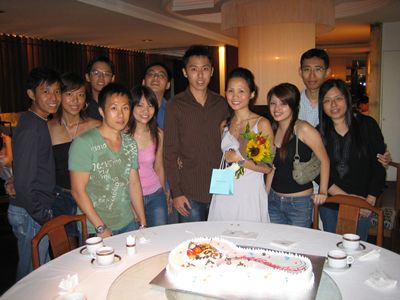 Blogger mates!


.....................


Presents time!

I believe baby's present is one of the most "eager to be exposed" ones. Heh. Okie, so I shall start from his...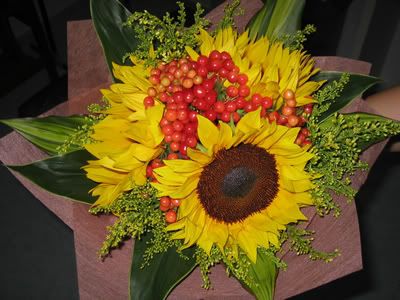 Been holding this in my arms since he gave it to me. Sunflower! I love sunflower MOST!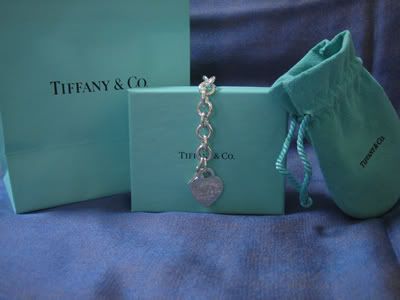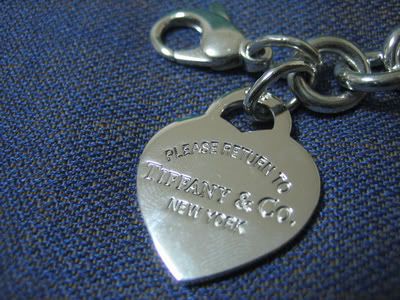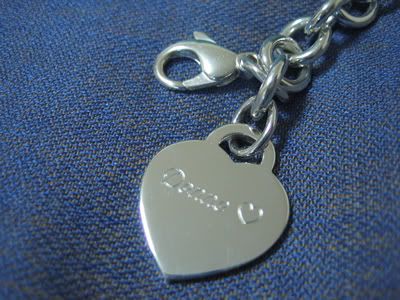 Heart shape charm bracelet from T&Co! Omg I love it to bitssss! The best part, the back is engraved with Denne <3. :) Thanks baby! I LOVE YOU!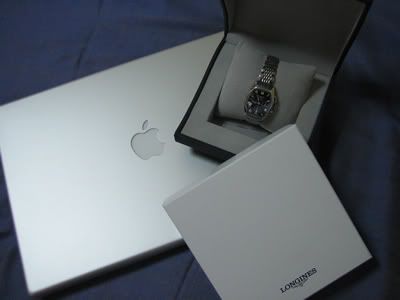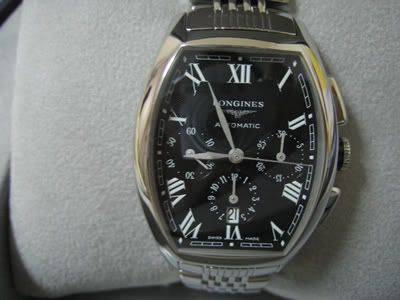 These are from Mum... 15" powerbook & Longines watch. And the dress of the day! She bought it for me... By Song & Kelly...
She spent the most on my birthday... How much thank you must I tell her to show how much I appreciate her tots? I love her too! Alot!


As for my Dad, he paid for the buffet yesterday and a big fat angbao. That's already alot! Thanks Daddy!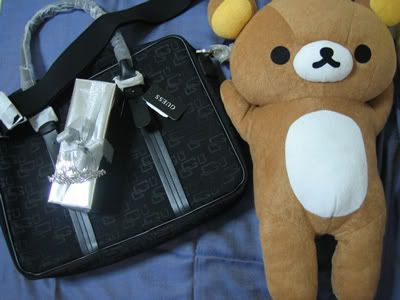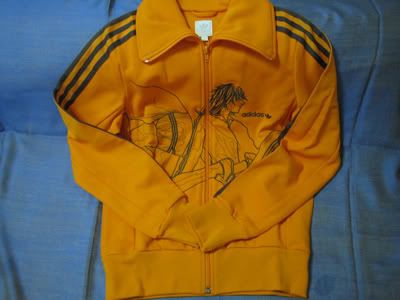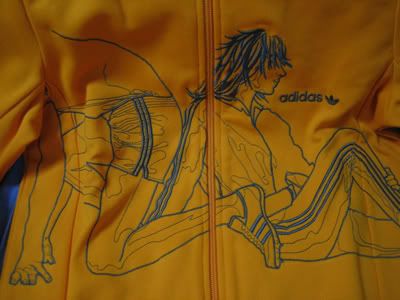 These are from my Sister. :) My favorite Guess! laptop bag, Relaxuma soft toy, Tommy Hilfiger's True Star Perfume, limited edition Adidas jacket & and lovely Tiara! But too bad... I didn't manage to put it on... Thanks Sista! You're the sweetest!




This is the "must have" golden key to freedom for 21th. Hee... From my Ah ma!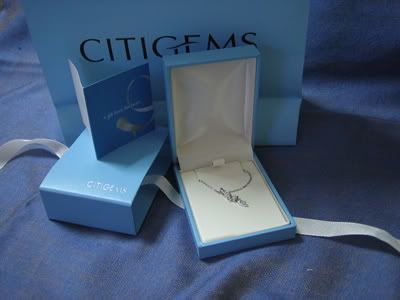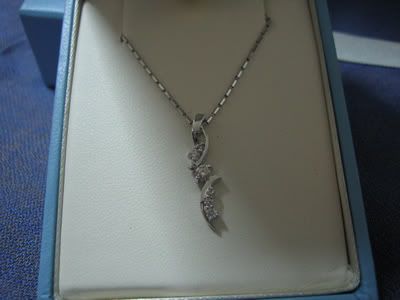 A veryyyyyy lovely diamond pendant from Baby's folks! Really really nice and sweet... Thanks Uncle and Auntie! Your presence already made my day. :) And handing your son to me is the best gift!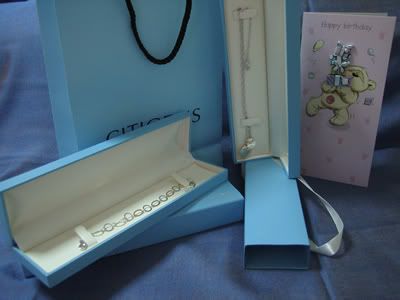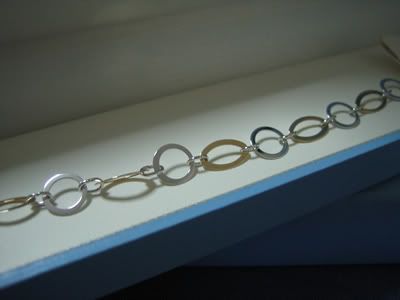 This are from my cousins, Carmen & Daniel! :D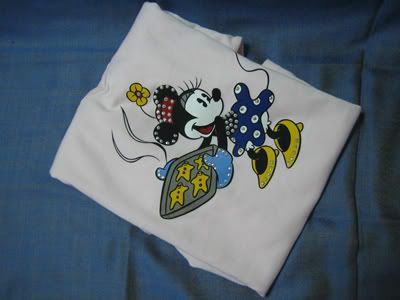 From my little cousin, Vanessa! :D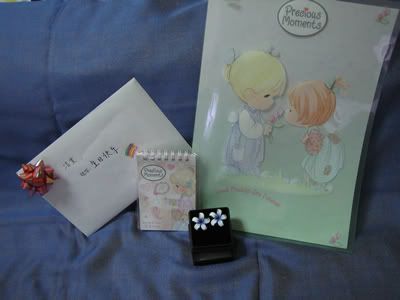 These are from my long time buddy, Huijun & Bf. Like what the item says... It's a precious moment spending each time with you! :D HUGS!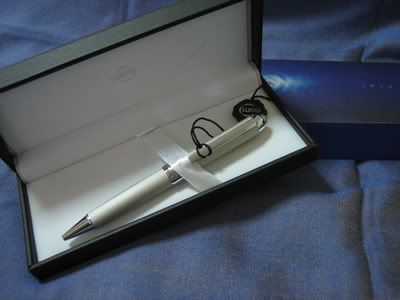 Osim iPen from Peili & Kaijing! I tell you, this is prolly the best invention! I can press the pen against my head for a massage when I felt headache while writing songs!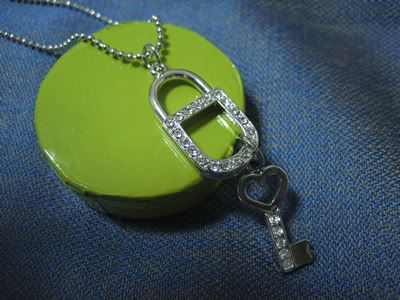 Another key from Ling! This time I am sure to set myself free for freedom! Sweet! :P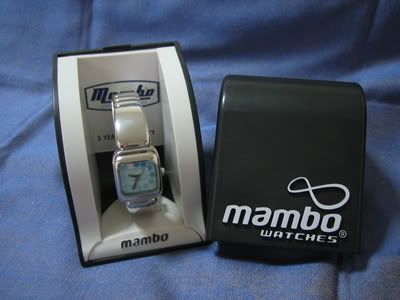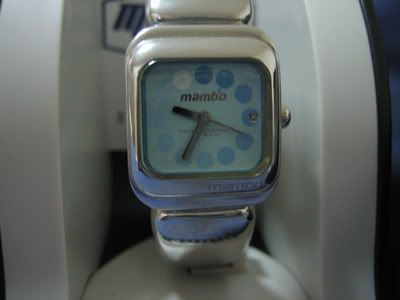 Lovely Mambo watch from Wenz, Decazz, GuoBin & Weiming! It's nice! Will bring it down for alteration today. Hee! Thanks guys!!!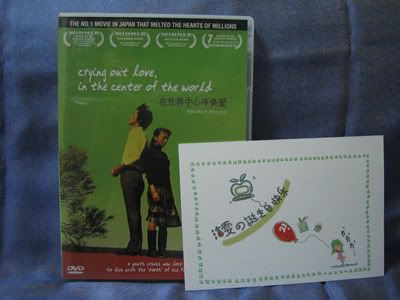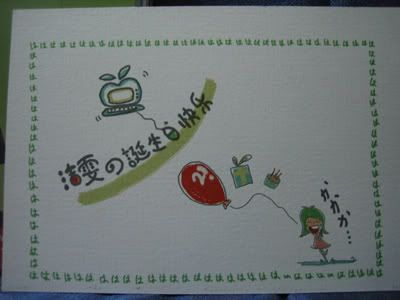 A very good show I heard! And look at the card!!! It's self drawn by Weiming! I am really really impressed! Thanks dude!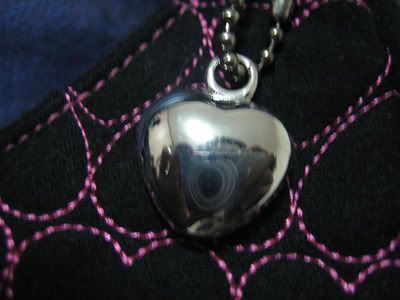 From Linus & April! How do you all know I love heart shape?! SWEET! Thank yous!




From Etel & Victor! Saw the note book!? I have been eyeing on it for a long time! Now it's mine! Hee... And the cute voice recorder! For now, can only record my corse voice from sore throat... :( Hope I can sing to it soon! :D Thanks guys!




From Huihuang! Pleasure is one of my favourite fragrance!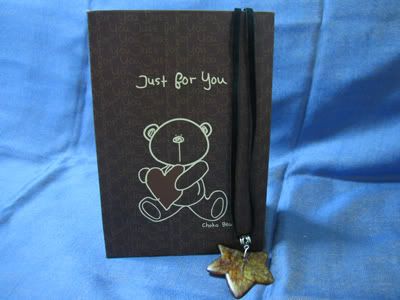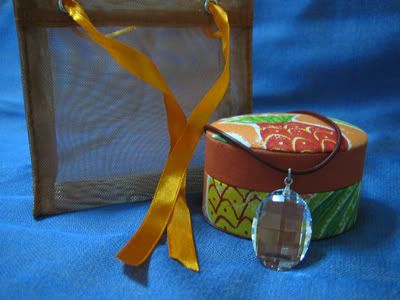 These necklace are very ME! :D From Xiu, Sasi + Jeeva and grand-auntie! :D Thanks!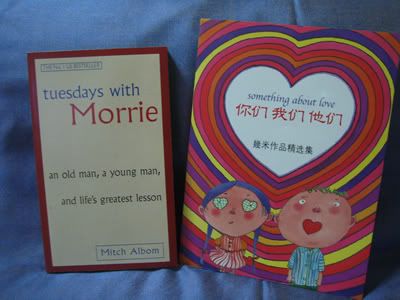 These are really good books! Will read it once my SIP ends! From Dayvid, Kewei & Alfred. THANKS!




This is from Melanie... The poor girl came over to my place despite feeling unwell... Thanks for the frame! The bear is so cute! I keep touching it now! Haa... HUGS!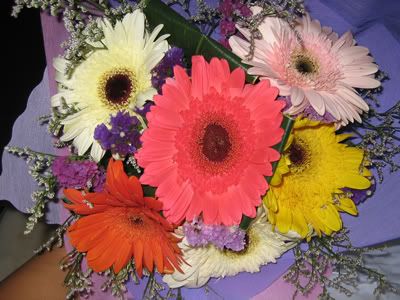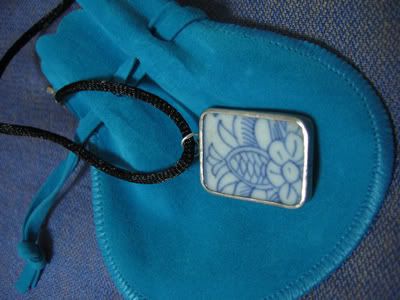 This is from Kor and Da sao! Although they can't make it for my buffet... but they still make a trip down to pass me presents. Nice! Thank you so much! :D And the flowers are really lovely!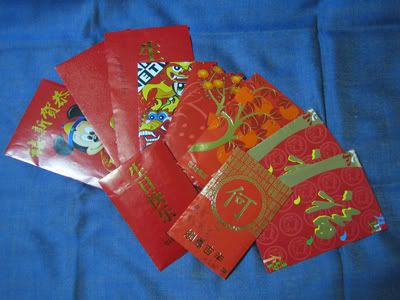 Big fat ang baos from my relatives! Gonna make my account have a big jump! :P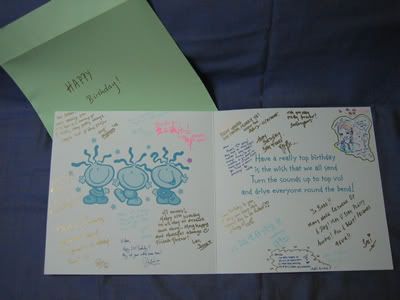 Last but not least, the big card signed by all my friends! An idea from baby... :) Thanks everyone!


Did I mention that I really love birthday cards? They just keeps my heart warm... Some even brought me to tears! Huijun's made me cried. Hee... I read them before I sleep yesterday.... Thank you all so much!


My gratitude towards every single one of you is beyond words... It's all in my heart....

Despite how much I felt upset a couple of days ago... how much a person wants to bring me down... with the love around me now, they just keeps me going... and push me higher. I can never please everyone but I know I am true inside. All I know is that before you want someone to respect you, please respect others 1st. People who love me will trust me. So from now onwards, I won't give a damn to anyone who tries to put me down again.

Love makes the world goes round... You guys makes me go merry-go-round... Hee...

Also thanks to the law. Everything bad will be put to an end with legal actions.

Oh whatever... no unhappy stuffs on my birthday. :P

I must also thanks those who smsed and emailed me... Also those who wishes me through friendster, Msn and in this website.

Last but not least... To Ling mei:

Although you aren't there with me yesterday, I just want to let you know, with you around, everything will be perfect. But we all know, sometimes there are things that we can't predict. Just want to let you know, you're on my mind throughout the whole event yesterday... We miss you! I miss you most! :D Hugs!

I know I very "fan" but I still have to say thank you to everyone of you! You guys are the greatest!!!!!! HUGS!!!!!!!!!!!!!!!!!!! xoxo!

Not the gift that matters... it's the heart. And your presence! :)

----------

Will update more when I comes back from romantic dinner with baby later. ;)
visitors since 2007