(:
Saturday, September 10, 2005 11:29 PM Know what? I AM FREE FROM WORK!!!!

Friday was my last day of work. Really, it's a big relieve. I can get back my beauty sleep!!! *kiss the bed*

I went to Peili's party earlier on and it's really fun! Like a small gathering for us... Xiu Juan, Liyan, Kaijing, Chun Siak, Peili, Jeeva & me! I haven't been talking so much for the past few weeks so I made it up today with my buddies. :D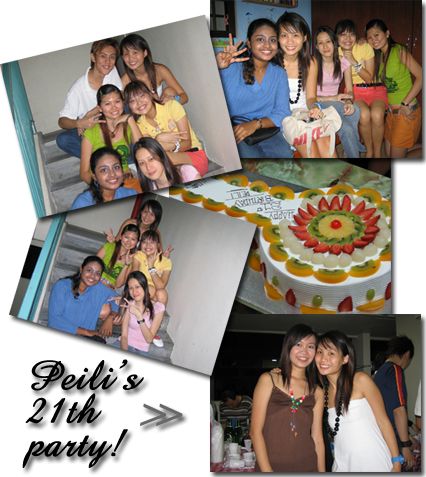 Happy 21st birthday, girly! :D


So for the past few days, it was well spent with beesh. I seriously feel that a couple should have more public transportation rides... Ever since beesh started driving to and fro everyday, I feel we are lack of that intimacy we used to have while taking bus rides. Like say, falling asleep in his arms or holding his hands while watching TV mobile. Hrm. But of course... able to drive a car is definitely convenient than anything else. Ya, contradicting I know.

But we have been considering of getting a car of our own. But guess we have to save up a lump sum before acting on it... since buying a car is easy but maintaining is hard. Ugh.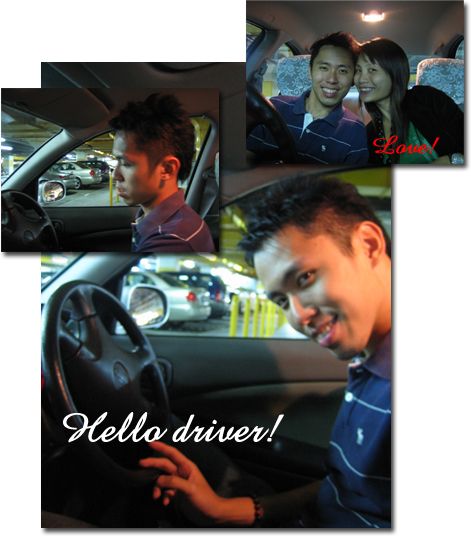 I bought a few new toys recently but I hardly have time to touch them yet. Tsk tsk. I will start exploring them tomorrow!

Meanwhile, I shall go catch some sleep! :D Nite peeps! Back for more next time!
visitors since 2007