:(
Thursday, November 10, 2005 11:56 PM And so my powerbook decided to die on me. The battery went cranky and has to be exchanged for a new one. The charge cycle of the old battery was like 17 times only... and yet it went dead. -_-

I went all the way to their service centre which is located at Yio Chu Kang. I actually alighted at the wrong bus stop (!!) and walk abit of distance before reaching. The weather was nearly killing me... ultimately hot!

After settling my lappy, I went to SIR Building for passport collection. Previous I renewed it through the internet and it's ready for collection after like 4 days? Pretty fast!




The wonder of age progression. The 1st photo was taken during my primary school days. One word, FAT. I was obese back then for goodness sake. And the second photo wasn't any better. The last one, which is the new passport looks slightly better. But the forceful smile isn't working very well. -_-

After the passport collection, I made my way done to settle some stuffs in town. Pretty tiring... Phew...

By the time I got everything done nicely, it's was about 5pm. Waited for sister to knock off so I can use her car to meet baby in town. We caught...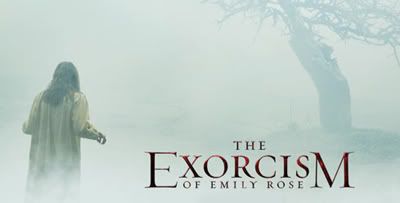 I think the show is nice. Not exactly a horror movie... If you're interested, here's the real story behind Emily Rose... http://www.moviesonline.ca/movienews_1253.html

I am really tired... school @ 11am tomorrow... So I shall go to bed now! :) Nite peeps!
visitors since 2007