Baby's Birthday!
Monday, December 05, 2005 3:04 PM Yesterday was baby's birthday and I am proud to say that the whole celebration was a great success. :)

1st of all, I have to thank Wenz for the idea of going Fullerton because my baby love it very much! Thanks sweetie! Now I know why you were so high over the stay. HAHA!

Anyway, some parts of the surprise went out of the way. 1stly, I couldn't get the car to send baby to Fullerton so we took a cab instead. I don't want him to know where we are going until we have reached the place so I stuff a paper note to the cab driver with the word "Fullerton Hotel" on it. And guess what? The uncle said, "Fullerton Hotel ha?". -_-||| There goes our 1st surprise.

2ndly, the birthday cake which was supposed to be delivered when the clock strike 12 was already being placed in our room when we return from lunch. Come thinking of it, it was actually my bad for not informing the staffs about it. But then again, the cake was really delicious and that's very nice of them!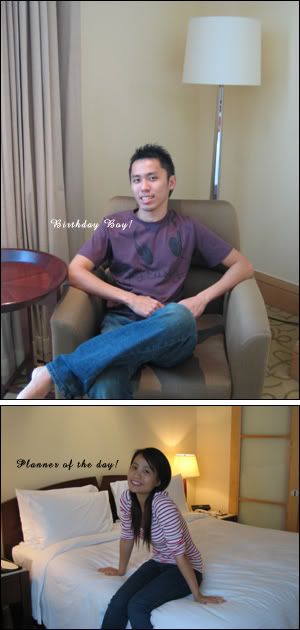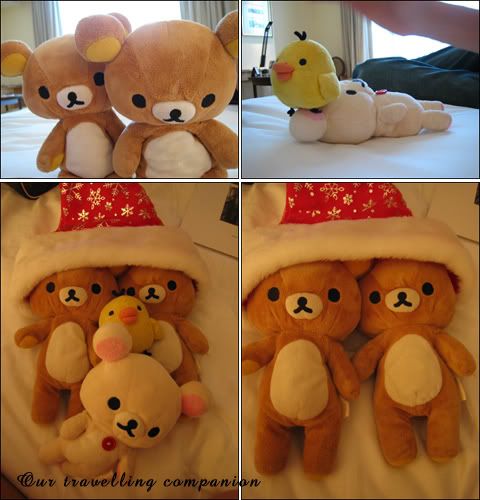 After lunch and some cuddling, we decided to go K some songs at Marina Square. So convinent can?! Everything is just within walking distance. :) On our way back, we bought some grilled chicken wings from the Esplande Makansutra just in case dinner isn't filling enough.





I bought a bottle of wine, 2 wine glasses and one wine opener (!!) to surprise baby since both of us love wine so much. My bag was damn heavy at that time!

In-room dinner was great with the wine. It's more perfect than anything else. :) Oh ya, their room service is really efficient. I like!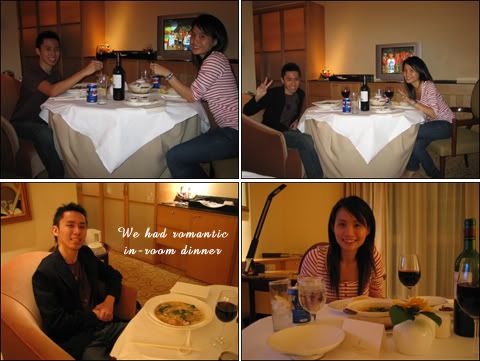 After dinner, we decided to be narcissistic and take helluv photos in baby's birthday suit.
-_-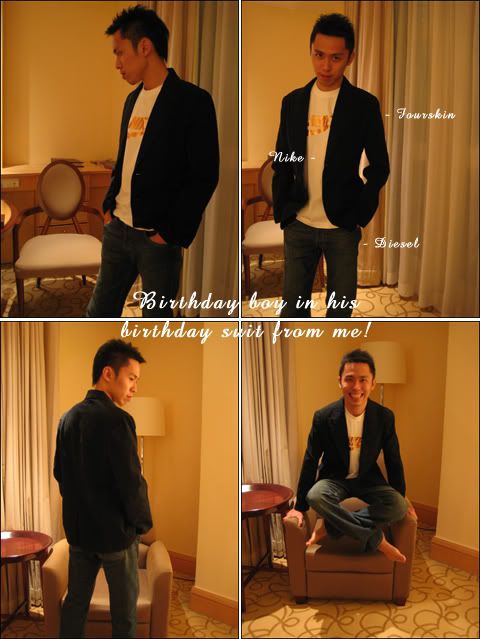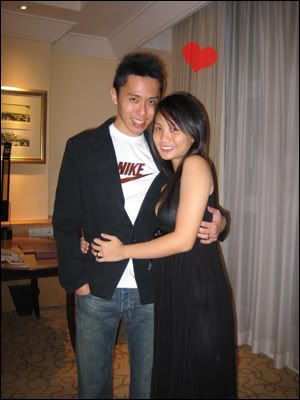 After dinner and burping (burp!), we went for a swim. Initially our plan was to swim in the afternoon but it was kinda full at that time. Not a bad thing to swim at night too (except that's its freezing cold) as we had the whole pool for ourselves! The night view was soooooo pretty!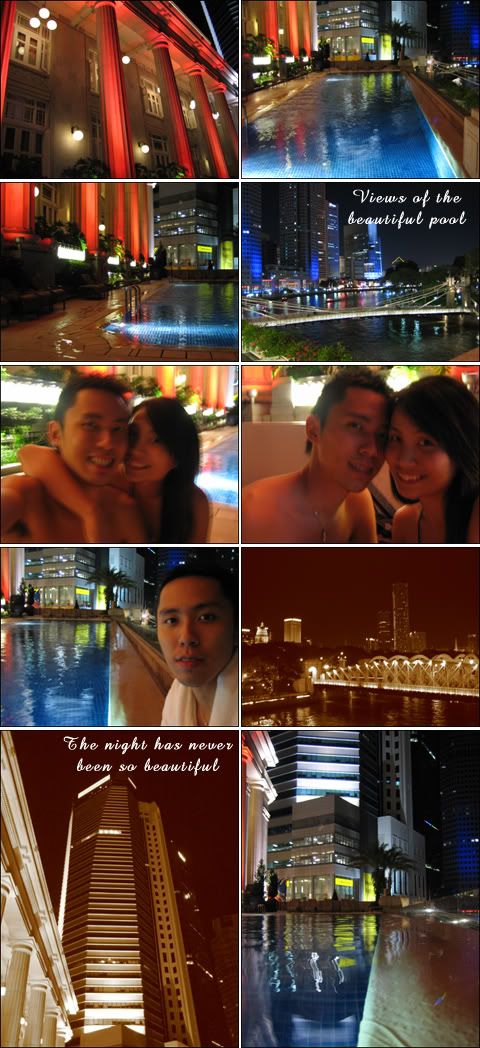 When the clock strike 12, we had the cake cutting session. Very smart of me to bring along the camera stand in order not to miss any chance of taking photos together. :P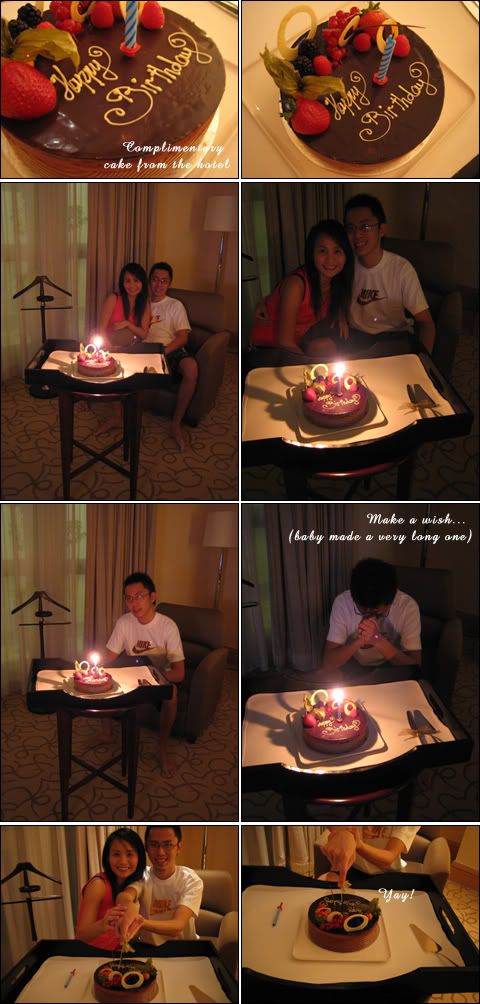 We help ourselves with the 2 free in-room movies while snacking on the complimentary tidbits and cake. Yums!



Breakfast was on the hotel too. I love the cheese & mushroom omelets. But I was too paisay to get another one. Heeeee :P

I am sure baby enjoyed himself as he was grinning from ear to ear the whole day. Money was well spent and I am sure we will be back for more! Perhaps explore other hotels too! :D



Happy Birthday once again, baby! May all the wishes you made come true soon!
visitors since 2007