hoo hoo hoo!
Wednesday, December 28, 2005 11:59 AM Wah... have been very busy recently.... busy with rotting actually... -_-

Finally when baby decided to come back from his trip, I can truly enjoy my holiday...

It wasn't a bad thing afterall for not joining him for the trip. We miss each other more than usual when he was away... and of course, he bought me many many nice stuffs from Hong Kong! wee!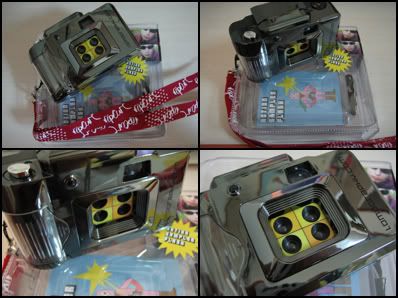 Xmas gift 1: Never will I expect to receive a lomo cam from baby. I remember telling him that I really wanted to get one because I like to capture beautiful moments. I merely search over the web for the price but to realise they are too expensive. He actually remembered thou it has been quite sometime ago. Nevertheless, it's mine now! Thank you baby! What a pleasant surprise! We have finish one roll of film and will try to scan some and post them up!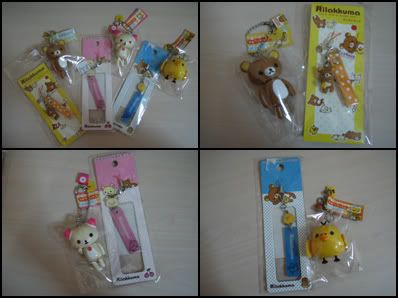 Xmas gift 2: Baby knows what I wanted most. These little kuma accessories are enough to make me grin from ear to ear for a long long time! :D Thank youuuuuuu!

---

On Monday, I attended Ling Mei's birthday celebration-cum-class-gathering. Damn cool can?! It have been a long long time since such a big group of us gathered together for a meal and games. All thanks to Ling Mei's attraction. Hahah! :)



Been a long time since we took a photo sticker together! :)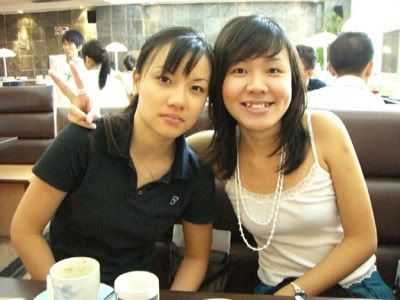 My two bestest friend! Emily & Ailing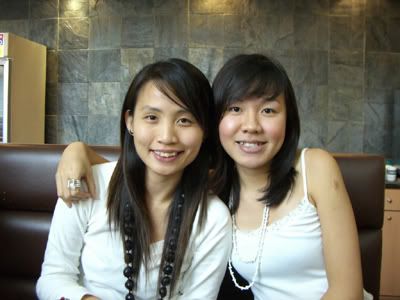 Mei & I. I look fatttttttt!



Emily & I with the cake.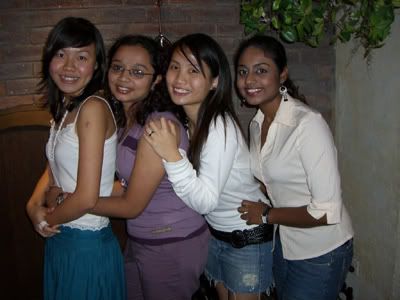 We are best friends!



My mei with her possessions!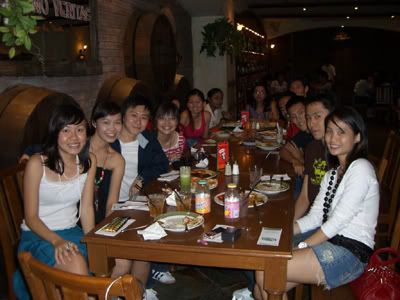 Group photo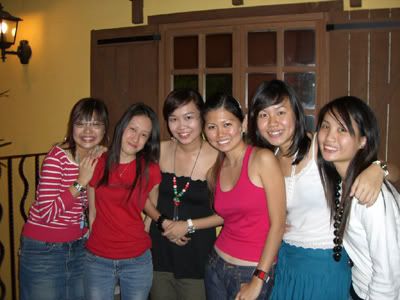 The girls!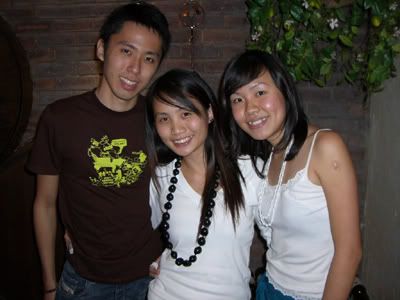 Baby and I with mei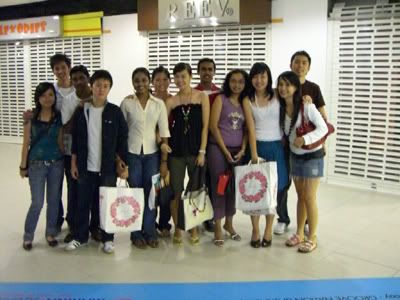 Another group photo after bowling.

After having dinner at the Marche, we had bowling session @ Marina Square. No matter everywhere we go, we are forever the nosiest. Hee... But I like! I like the way we are. Having to meet up with them brings me back the feeling of returning back to school... back the same old class we used to be... So nice!

Thanks baby for being sporty enough to join us and had so much fun. :) Thanks babyyyyyy!

---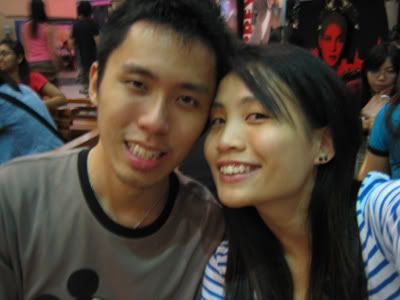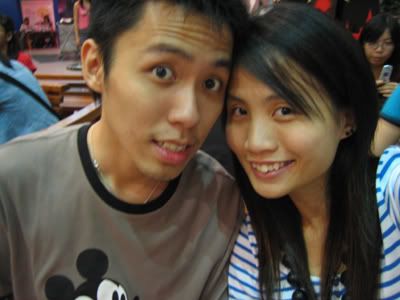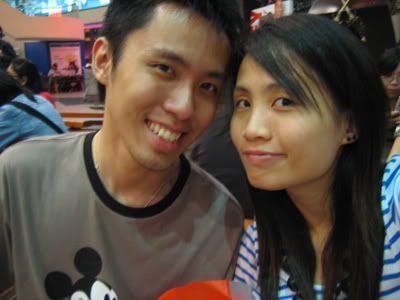 Yesterday baby and I went shopping in town. I bought a pouch and a lanyard for the lomo cam and also 2 tops for myself. On the other hand, I bought a Nike bag for baby as his Xmas gift. Wanted to buy more but definitely not with him around... :
Went around looking for Blythe Dolls but seems like the prices are pretty hefty. Anyone know where to get Good Neighbor Cafe as a good price? :) Or prolly advise me which doll to get? Thank you very much!




Can't wait to see baby soon!
visitors since 2007