New layout!
Saturday, January 14, 2006 10:32 PM Hello Everybody!

I am back to my weekly blogging. Sometimes I wonder what I am busying with. Not really with FYP... and not much with personal life.

Infact I spent most of my time sitting back and staring in blank space thinking about nothing. Hrm... nothing? Perhaps it's too random for me to realise what's actually in my mind.

I am leading a very wonderful life... with almost everything in place. But always there is something missing to make me feel like a whole... Maybe I am such a paranoia, spending too much time worrying for unneccessory stuff. I should find ways to lead my life to it's fullest.

I can't wait to graduate. There are so many things waiting for me to be done. I really hope to see results in my song writing career and also working in my Dad's company. I really want to be happy everyday.

------

On a lighter tone, I met up with Shihui & Waiming to the Balcony for chitchatting over dinner. The place is good for it's ambience. The food was so-so but well, it's reasonable for what it's serving. :) I had a great time with a bunch of great company!

(I ought to upload the pictures that we have taken but I am on my lappy now... will upload once I can get back to my pc!)

Yesterday I met up with Huijun for some catching up. We had good food @ Food Republic. Wow the queue for Char Kuay Tiao really kills. X) I waited for like oh-so long just for a plate of kuay tiao. But buddy says its nice. ;) So it's worth it!

The funny thing is that, whenever after we meet up, I will return home with a bad sore throat. -_- Was too excited over the conversation we had. Fun day, darling girl! Thanks for meeting up! :)

And also sometime this week, ProjectDiy had a meeting regarding the revamp of the website. We had so much constructive ideas and I really hope to get the new layout done soon!

------

Guess what? I bought another Dollcena to join my little dolls collection! Isn't she the cutest thing? :D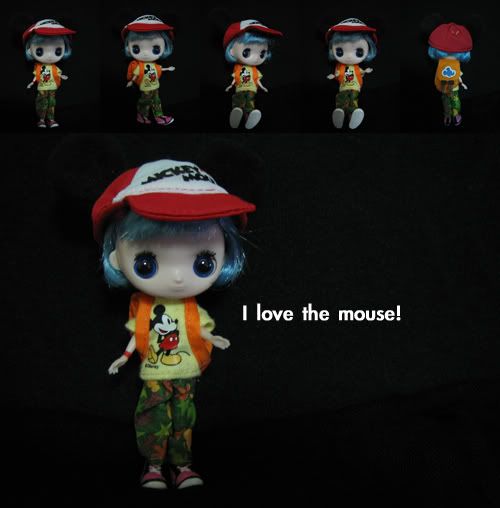 Can never resist cute outfit like this. :P Pretty girl!


I am now desperately looking for Love Mission blythe at a reasonable price... My budget is below S$200... So if you have seen any around or know anyone selling it (never removed from box), please please let me know!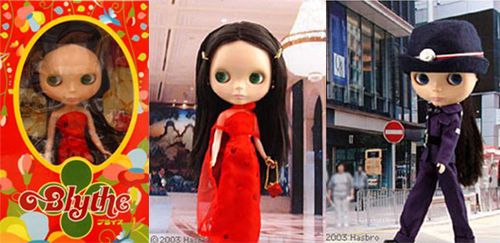 Blythe Love Mission is based on the image of Miriam Chueng, star of the Hong Kong hit movie franchise, Love Undercover. The fashion is based on the role that Miriam plays in the second movie, Love Mission, which opens the first week of July in Hong Kong and China. Kuen Kuen wears a police uniform and a formal red dress, part of her undercover disguise.


------

I had upload the new layout so by now you all should be able to view it. If you have a problem to do so, press ctrl + F5 till you see the new page! :D




I love this photo sticker! :D
visitors since 2007