Monday, May 22, 2006 8:57 PM Rotting on a Monday night, I decided to take my girls out from their box and take a good look at them again. It can be rather refreshing to stay at home clearing junks and stuff.

Anyway, I missed it out. My 7th girl came just before I flew to Taiwan. Welcome Julissa, a T42e.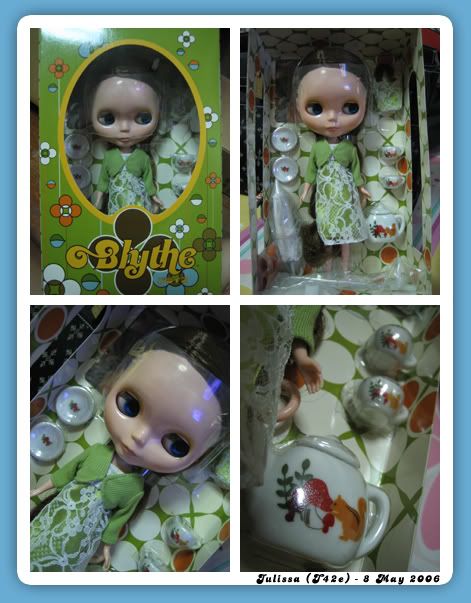 She has one of the cuttiest accessories! A lacy parasol and teapot set.

I wish I have enough spare cash for Rosy Red encore.

Maybe I should wait till I get to Hong Kong, the Blythe Paradise! Ah! I can't wait! One more month to go! Weee!

OH!! And I want a dSLR! Omg where can I find so much $$?!
visitors since 2007