Season of giving...
Thursday, June 08, 2006 12:46 AM Not Xmas yet but I am already spending generously on my love ones...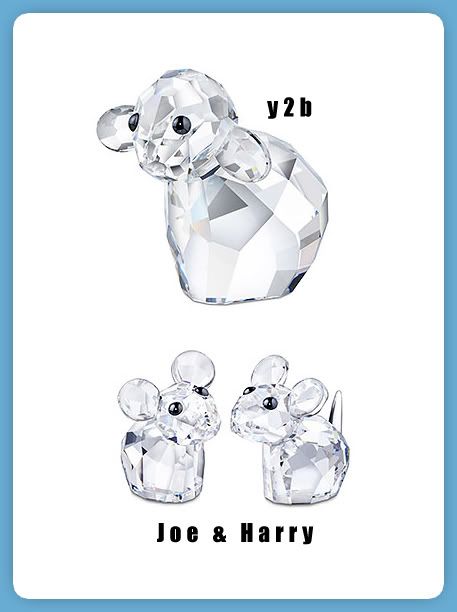 These cuties are from Swarovski's new range. My Sister is a sheep fanatic and I never fail to get "sheepish" stuff for her. Since her birthday is just around the corner, this shall be part of her present. The pair of mousey looks pretty cute so if I have spare cash, I will definitely get it. My family loves such ornaments. We have alot of paintings, crystals, pewter and antiques. It all started from my Dad and I think it's a really good hobby. Since it's valuable and decorative. And know what? My Dad got so addictive with online shopping now. For Chinese paintings. -_- My bad to intro him. Gah.

Fathers' Day is like this weekend? So Sister and I bought him a new phone as present. 3G somemore! So high tech!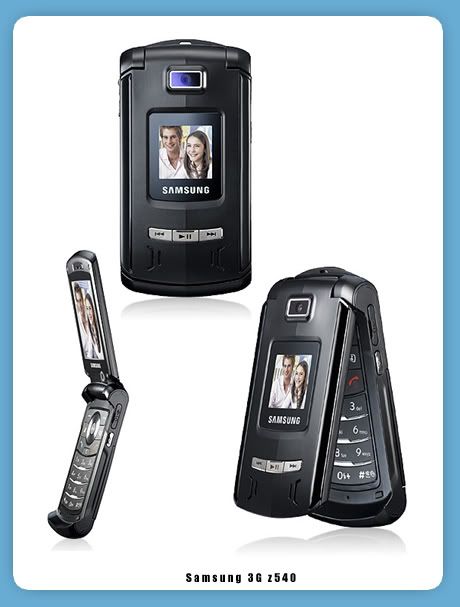 I don't know why he wants Samsung since he have been a faithful user of Nokia. But since he likes it, we will just get it for him. This z540 looks so much like Moto v3. But its much user-friendly than the latter.

When my Sister and I got home with the phone, my Dad got pretty chirpy about it while I see jealousy in my Mum's eyes. Heh. She chu pattern and said things like, "My phone look so orbit already... I want the slim one. You pass me your v3 lor if you never use liao...". I got pretty hesitated about passing her my old phone because I want to give them the best thing. If I can ever afford. So I told my Sister, let me get the same phone for Mum since I got a little reward from the song writing competition.

So the very next day, which is yesterday, I met Baby for lunch @ Tampines Mall and after which, I went to get the phone for her. I secretly charge the phone till night time before passing it to her so she can use it straightaway.

Thou when she sees the new the phone and started to nag about how good I am at wasting money, she couldn't help smiling and forcing us to teach her how to use. So now Mum and Dad have couple phone and can video conference with each other now! Hur hur!

As long as they are happy, I will be too. :) (Thou it means burning a EXTREMELY big hole in my pocket. -_-")

The Louis Vuitton new Summer range is driving me crazy. They look so sweet in Pink and I really wish they are mine soon! But seems like they are pretty popular so even if I got the money, I might not be able to get it. :(




Monogram craves you for having more...

I have spent too much this month, I better keep it in my wishlist. Just wishlist. :/

Sister's friend is going Paris and she says she and my parents will share to get a speedy for me for my birthday. Omg! Speedy! But come thinking of it... I may not need a glam bag like this as I am such a chor lor person... I rather want a new camera... or dSLR! Aiyo! MY birthday still long leh. But I should start a wishlist now. Heh heh heh!

Oh ya... I splurgedon 2 pairs of pretty nike sneakers recently. A maryjane & zoom rift. Looks bimbo. Works wonder!




The maryjane.




Laser Zoom Rift.

Now what? Scrimp on water and bread for the rest of the month to repay my sins of splurging too much. >< May helps.

I just came back from a date with my boyfriend. And we are both so so looking forward to win the jeep wrangler! Aiyo! I better quickly go get a motorola phone soon! Before that, I should just go lay back and dream about it. Heh. Good night! ;)
visitors since 2007