Wee!
Tuesday, June 20, 2006 3:29 PM After all the trauma over the past week, everything is back to normal.

A big thank you for those who have shown concern. Thou they are just words of concern, it mean so much to me when I was not in sane. :)

Middle of the night on Saturday, I was crying like a mad woman and decided to call Ling mei to share my problems. I am so glad that she is there for me thou it's already 1-ish-am in the morning?! I must be mad. Mei must be mad too for accompanying me. Hee... Thanks girl! You're the bestest best best best friend I have in possession!

Granny was discharged yesterday afternoon. Casts were removed but seems like the pain is still unwilling to subside. Looking at her frail frame during the hospital stay pains right deep my heart. She can't move her hands and we have to feed her during meals. While feeding her, I remember those days when I was young; she used to feed me porridge that she cooks for lunch... with yummy soya sauce sunny-side up. I thought it's time to repay the effort she puts on us and watch us grow over the years. But whatever it is, she is a strong woman. All my 3 grannies are strong women. I respect them and I am willing to die for them.

Baby and his parents came over to visit granny during the last night of her stay in Raffles Hospital. It was very nice of them but amusing at the same time during the visit. It's funny to see how the adults acting shy with each other. It isn't the first time our parents met but the feeling is still so erm... 客气? :\ Can't seems to find the right word for it. But I am glad they can get along well. It's really difficult to break the ice sometimes but our parents are sporting enough to start conversations.

I am still down with viruses that turns my tummy churn-ny. I have been burping out air as if I just ate a bar of soap. Must be my gastric. And I have been feeling giddy. After all the runs to the toilet, I lost a decent of 2kg that I am gain before that. Oh please let me recover soon. My trip is just tomorrow!

Few days back, I bought my 1st Gucci. Just a cellphone strap. My 1st was given by baby and I thought of getting another one for my new phone. I must be crazy to buy a 200 bucks over strap for my phone. But admit it! Gold and pink are like matching in heaven! And the heart with lock. Who can resist?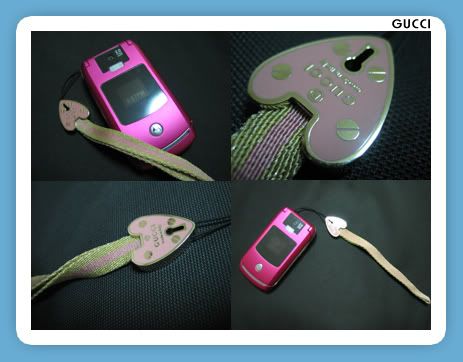 After all the packing and squeezing, my Hong Kong trip starts tomorrow. Uber early flight with uber heavy barangs.

To keep in contact with my baby and parents, I brought along my lappy and bought a skype phone so that I can call them via network. Save money you know!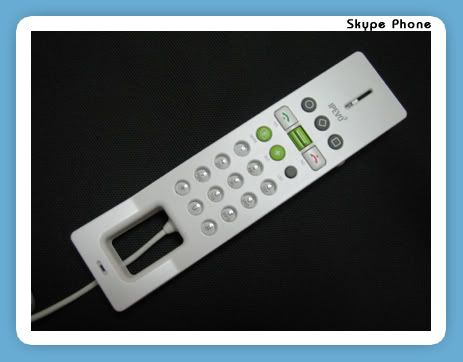 Seems like this is the only model that works with Mac for now. Anyway it's so pretty! Bimbostic I know but I love pretty gadgets. I look as if I am on a business trip. So if you're looking for me, no worries since I will be online during the night time in the hotel!

I wonder how hot the weather will be in Hong Kong. Whatever it is, I wish it will be a safe journey. :) And a fulfilling one!

Be back on Sunday! So, Happy weekends! :D
visitors since 2007