Peekture Galore!
Friday, August 04, 2006 12:58 AM Mr Ng was very sneaky yesterday. *grin*

He knocks off pretty late but insists that we should meet up for a drink or something. So he came to fetch me at about 9-ish and off we vroom to Siglap.

While on the road, baby says that his sunglass on the dashboard should be kept in the small compartment in the dashboard. I did what he said and I found a pleasant surprise...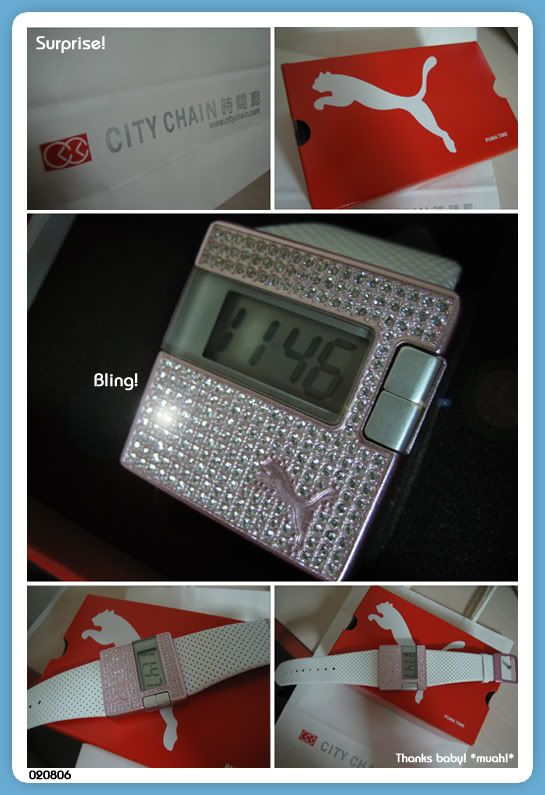 Pink Puma watch in the compartment! How sweet! At least he remembers I have been drooling about this watch when I came across it in the magazine. A tad expensive but I will be extremely sweet after this. Tee-hee... Thanks baby! Love you bery muchie! You know, it's not everyday I receive gifts... But baby, a small card will do the job.. it's the thoughts that counts. :)

And so, we went to have dinner @ Different Taste as baby was having a growling tummy after work. Post dinner was drinks and snacks @ Liquid Kitchen.




I thought the place is lovely since it's pretty quiet, smoke free and casual.





I have to recommend this restaurant.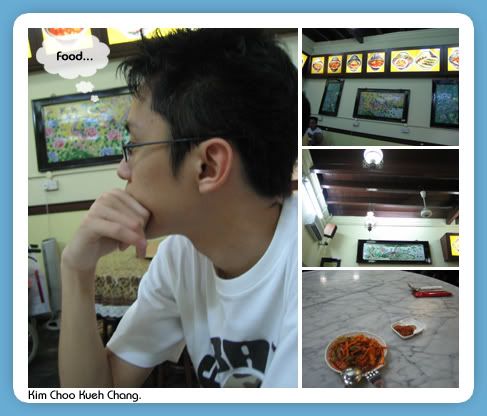 Kim Choo Kueh Chang. It's a Peranakan Restaurant that serves really yummy food which left both of us craving for more. Baby even brought his parents to try it. So go ahead, spice up your tongue!




Joo-eun receives some new outfit in the mail today. Very excited, she is. I think she looks great in them and she seems like a very busy girl doing lotsa shopping! :D




TGIF! Enjoy!
visitors since 2007