It's our 32nd!
Sunday, November 05, 2006 10:50 PM Looking at you makes me feels like falling in love with the same man... over and over again. Sorry for those times when I made you sad with my insecurity and stubbornness. You'll never know how much I love you... deep inside my heart.

Happy 32 months baby!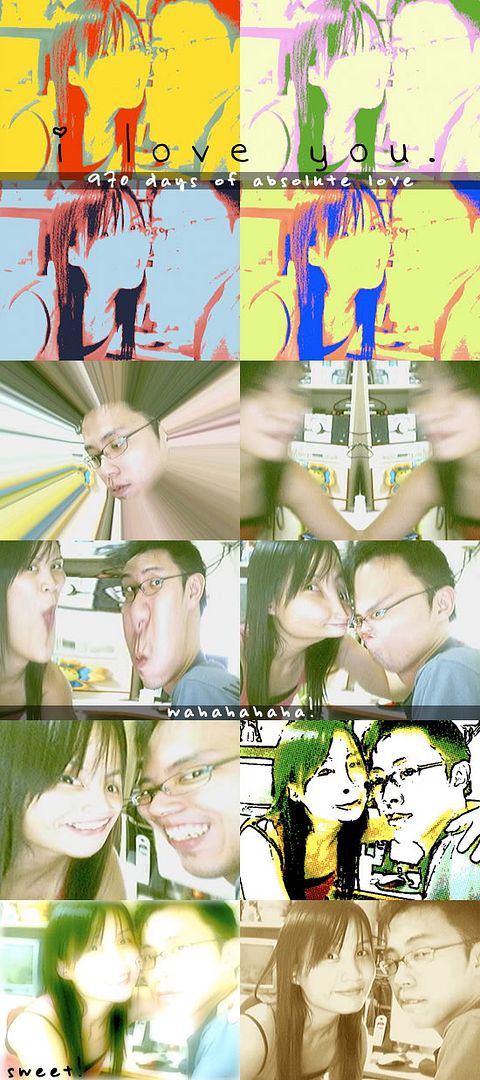 11 days to our HK trip! Woowee! Muak!
visitors since 2007