Backie!
Sunday, April 29, 2007 10:35 PM Hello people! Thanks for the well-wishes again and again!

Sorry for not updating as promised... It's because I was helping out at the bf's place over the weekend to ensure everything is in place when his parents are not around.

We spent the weekends doing laundry, ironing, sweeping, mopping, cleaning, gardening and stocking up the neccessaries. I think my mother trained me to be a really good daughter in law. hehehehehe.

And so I was away from Singapore for like 9 days to Hong Kong and Beijing. I love HK no doubt... I actually went there like 3 times in about 6 months! But I never get tired of it. The place is like a toyland to me. I simply love it!

This time round we gave The Peak a miss. We were in sucha rush that I didn't even do much shopping except helping friends and sister to get stuff there.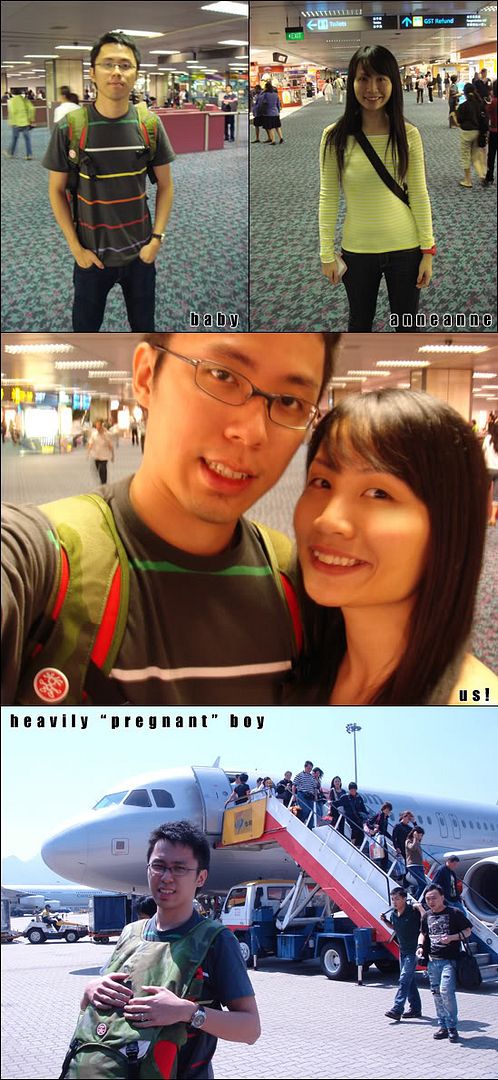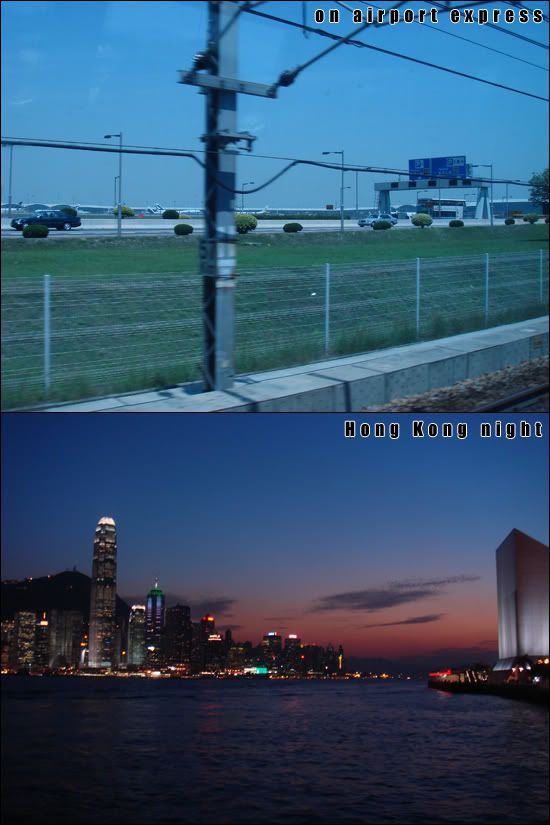 We went to "Dai Yu Shan" on the 2nd day to pay The Big Buddha a visit. Baby was busy snapping all the way while I was trying hard to catch some fresh air after climbing the uber long stairs.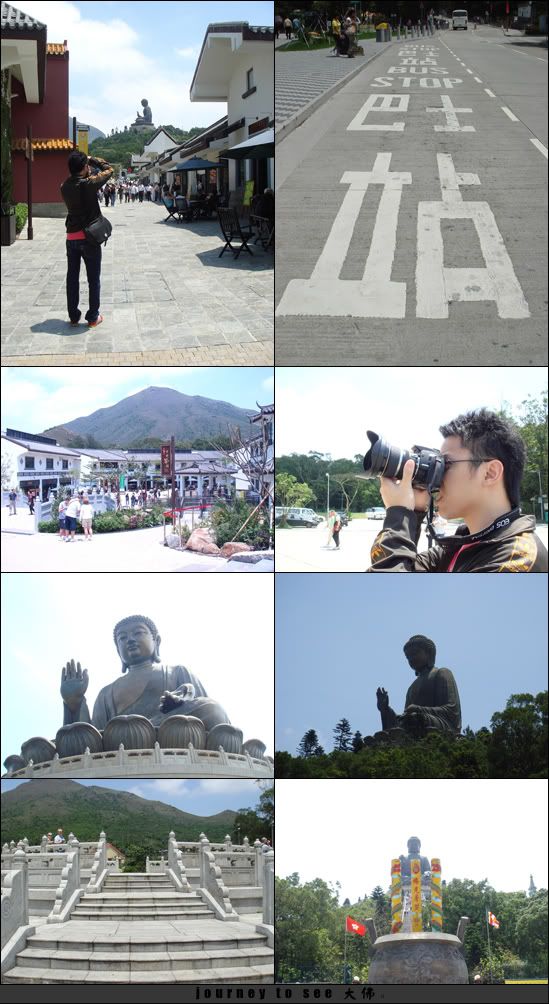 We didn't stay there for long because baby said he had planned a surprised which can't afford to be late.

And so we quickly took a MTR and rush back to our hotel @ Mongkok and get changed and took a cab to TST.

I don't have the slightest ideal where he wants to be bring me to. But when he reach The Penisular Hotel, which is one of Hong Kong most expensive hotel, I was a little taken aback.

All the while I thought he wants to bring me to the nice restaurant at the peak... or perhaps a ride in famous Hong Kong boat. But Penisular never once came across my mind before.

I felt a little pressurized after I step into the hotel. I look a little underdressed. Baby never tell me where we will be going so I just wore a casual top and jeans. Aiyaiyai.

Baby was very sneaky. He wants me to wait at the lobby while he went to the concierge and get a little help. We waited for like 5 minutes and a lady came and lead us to the lift.

I thought to myself... could it be he booked a suite in the hotel and have inroom dinner? If so, rather romantic leh!

But the lift just went to the top floor... and we have to change to another lift to reach higher. The suite couldn't be at such high level isn't it? I got a little excited but I can't spoil the surprise by asking baby where are we going.

The lift stops and the doors open. The 1st thing I saw when the doors open was...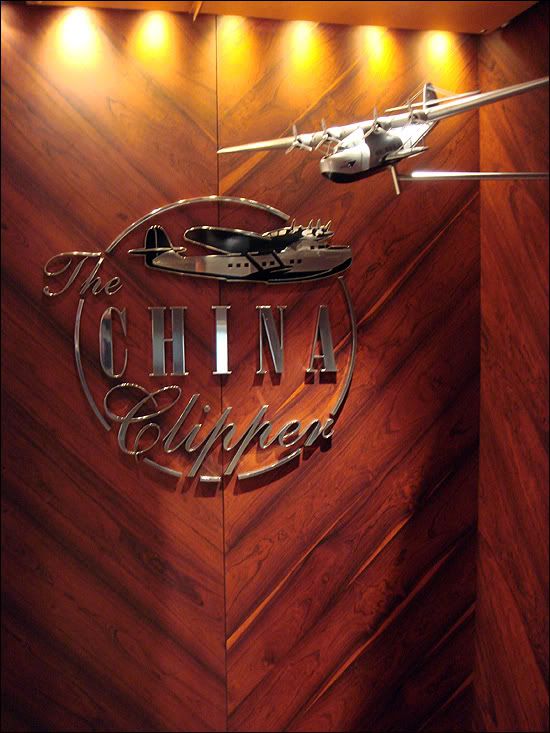 OMG! My legs went a little wobbly because I didn't have any mental preparation. I was too shocked and excited to say a thing. The lady in charge sat us down, got us to sign some form where you have to note down your particulars, including our weight. After that, we have to watch some safely videos... That's when I realise it's true... I AM GONNA SIT IN A CHOPPER aka HELICOPTER!




We waited for like 10 minutes or so before we can board the chopper. I was shaking by that time because I was scared. I am well-known for having air sickness. ><





But everything was so beautiful. The Pilot was a funny man. The view was spectacular and we can see almost the whole Hong Kong. Baby look rather excited too and kept snapping while asking the Pilot lotsa what-nots questions. We were wearing this headphone with mic for communication but most of the time the engine sound covered our voice.


And the special moment came...

Baby suddenly told the pilot that today he have planned to do a proposal to his girlfriend, me! I went stone and stare at him while the pilot laughed and say he will switch his headphone off to ensure he hears nothing. Hee!

That's when he popped the question...

"Baby, will you marry me?"

OMGGGGGGGGGGGGG. I can't believe this is happening! Machiam some hollywood movie! And I just teared! (At the same time feeling faint-y due to air sick.) Guess what I said? I said: "YAH OKOK!"

He put the ring on my finger, we kissed and collapse in each other's arm and enjoyed the rest of the journey...

When we got down, baby asked, "How come you never say I DO?". That's when I realise I was too sick to give a proper answer. And there I go, "I DO I DO I DO I DO I DO I DO I DO I DO I DO I DO I DO I DO I DO I DO!" HAAA! Sorry ah I didn't know I am sucha spoilsport!

We have to wait for the dinner to start therefore we went strolling along the habour and watch the sun set. PURRRRRRRFECT I SAY!




The dinner was too luxury. The restaurant was too posh. The starter dish and dessert buffet was way toooooooooooooo much variety. Almost like main dish. Or even more. I was like a super rich tai-tai that day. HEHEHEH!

I am sucha lucky girl. My boyfriend really went all out to make sure that day was a very special one. He made reservation long ago to ensure that the surprised won't fail and he have to make multiple overseas call which cost quite a bomb to his phone bills. And the funniest part is one of the staff spoke cantonese to him and he can't understand a thing! Poor boy. How come I don't know he can be so romantic one! ><

HeliService is available in Hong Kong's The Penisular Hotel @ TST.

The rest of the trip was nothing but sweetest. It's like a pre-wedding honeymoon like some said! ^^

We went to Ocean Park and had fun! The trip in HK was alittle short but I am sure we will be back soon! :D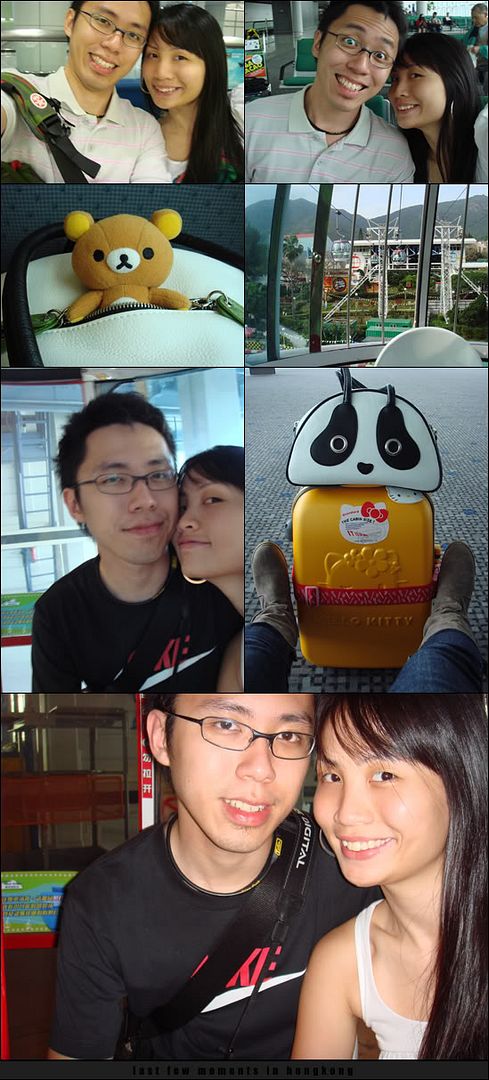 We left Hong Kong and took Air China to Beijing. The flight was bad. We met with a major turbulance and my panic attack strikes again. When the plane lands and stops, I couldn't stand up and leave the plane. Baby got worried and seek for help from the flight crew. They applied medicated oil for me and got me a cup of hot drink but nothing work. So the last resort was wheelchair. Ugh. I have to be wheeled out of the flight with a wheelchair. But there is one advantage which is clearing the custom really quick. :/ Not advisable if you just want to cut queue.

When we got out, baby's parents was there to welcome us. So nice to see familar faces again after being tramatised... We have to stay in the airport for about one and a half hours before we leave as I was feeling really really sick. Felt very bad to trouble everyone...

Beijing was an o-kay. We stayed in baby's parent's apartment and therefore we save up quite abit on accommodation. The apartment, which is a service apartment, condo-like, IS SO NICE! Nicer than any condos I have been to and nicer than any 5 star hotel! The weather in Beijing was pretty cooling but can be rather hot in the afternoon.

We went to Forbidden City, Beihe Park and Hutong. We also caught some performance by some Kungfu master. Sight-seeing was spectacular but you have to pay for EVERY SINGLE THING. The so-call admission ticket you bought doesn't seems to include anything except admission. Dang.

And the thing I hate most? Their hygiene... People practially spit and smoke EVERYWHERE. Perhaps except for some indoor shopping mall.

The way they drive can be quite a hazard too. People are not scared of the cars and vice versa. Many times I almost had my heart up at my throat. Too scary. And also, they use their honk so often that no 5 minutes on the road you won't hear a single honk.

We had a really great bonding time... I can see baby and his parents were really happy that they can spend some quality time together before living worlds apart. But most of the time... I secretly wish that my family is here with me too to enjoy... I really miss home when I was away...

Yesterday baby and I were discussing about our plans and we tentatively setting our ROM date to be on the 23rd of June 2007. Now we need to look for a nice place for the event and we will be getting my granduncle to be the JP. Woot! Still got a little time to tone up for the big day!

My mum was crying this morning because she says she can't bear to marry me off yet. Aiyo so contradicting leh she. But I still love her. Hehehe.

I can't believe I am getting married. It's time for me to learn to be a good wife, daughter in law and mother. All new roles!

I love my baby very much. Been loving this song and therefore dedicating it to my future hubby!

You Are The Love Of My Life - George Benson

You Are The Love Of My Life
I knew it right from the start
The moment I looked at you
You found a place in my heart

You Are The Love Of My Life
You give me reason to live
You taught me how to be strong
With you is where I belong

No one's ever touched me
Quite the way you touched me
People search a life time
To find what we have

You Are The Love Of My Life
One thing that's good in this life
I'll spend the rest of my days
Just loving you

You Are The Love Of My Life
The heart and sould of my life
Once I was lost and alone
With you at last I am home

You Are The Love Of My Life
You give me reason to live
You give me so much of you
And leave me room to be free

No one's ever touched me
Quite the way you touched me
People search a life time
To find what we have

You Are The Love Of My Life
One thing that's good in this life
And in a world full of change
One thing I'm sure of

You Are The Love Of My Life
The one thing that makes sense in this world
I'll spend the rest of my days
Just loving you...

You Are The Love Of My Life
And I thank GOD I'm alive
To spend my lifetime with you
You Are The Love Of My Life.







Hope I didn't miss out anything! Will update soon again! ^^

Labels: marriage, travel, wedding preps